Custom Made Bookcases & Desks
Melbourne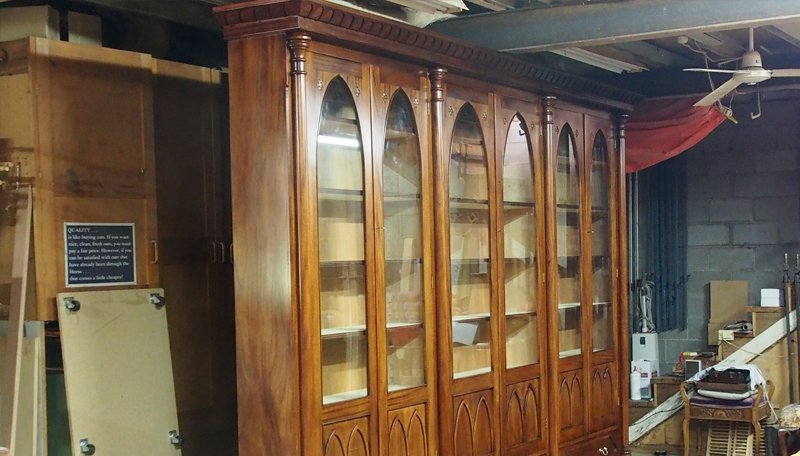 Bookcases & Desks – Can you remember sitting at your Dad's desk as a child, looking for secret drawers? Do you recall Grandma's magnificent custom made bookcases , filled to overflowing with wondrous journals?
This can be the beginning of your own. Maybe you are thinking of a custom made bookcase or desk? Your cherished childhood memories can be brought to life with my help. Whether you're looking to replicate a piece from your history or to create new memories with your own children, I can help.
My pieces can become family heirlooms, something to be passed on to your descendants. A wonderful memento of your own personal journey. In much the same way as you take your memories of your family home with you, your children can have a real, physical piece of their time with you. Being custom made, something of you is in this piece, so your children will always have a way to remember you.
Beautiful custom pieces delivered worldwide
If it can be made in wood, I can make it.
Each of my creations is lovingly hand made to your requirements. Imagine the joy of sharing in the creation of a singular piece of furniture which you can use and enjoy for your lifetime. Based in Hamilton, three and a half hours west of Melbourne, I have been creating beautiful pieces of furniture since 1988. In those 28 years, I've earned a reputation as an experienced and skilled craftsman and have created hundreds of works from materials as diverse as ancient elm trees and bridge decking.
Contact me on 0355725272 or send me an email at alstin@ansonic.com.au and have something truly special. Shipping to Melbourne, Sydney, across Australia and around the world. Anyone can have an Andrew Alstin piece in their home.
A timeless piece of furniture made specifically for you. This page shows some of my creations.
Click here to follow me on Facebook